August Happenings
Science Fiction Museum and Hall of Fame
AUGUST EVENTS
August "Critic's Choice" Science FIction film fest at sfm
Go to sfhomeworld.com for details.
AUGust 28 th 4 – 6 PM
An afternoon with Anne McCaffrey:
grand master of science fiction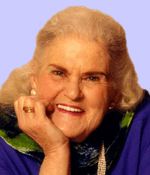 Take advantage of this rare opportunity to meet Science Fiction and Fantasy author Anne McCaffrey, the first woman ever to win a Hugo Award for writing science fiction in a male-dominated genre. Her first novel, Restoree, was written as a protest against the absurd and unrealistic portrayals of women in science-fiction novels in the 50's and early 60's. Anne's talents as a storyteller are best displayed, however, in the handling of broader themes and the worlds of her imagination, particularly in her Pern series (14 novels and counting) and in the The Ship Who Sang series. This beloved author has written dozens of best-selling novels with over twelve million in print and has received multiple awards for her work. She moved to Ireland in 1970 and has lived there ever since. She was named the 22 nd Grand Master of Science Fiction by the Science Fiction Writers of America this spring.
August 31st 5 – 9 PM
the Science fiction museum and Cascadia Con present
ROBOTECH
AUGUST 31st 5 – 7 PM
Robotech exploded onto syndicated television in 1985 and introduced an entire generation of viewers to anime; at the same time furthered the main stream acceptance of the Science Fiction Genre. Robotech represents an incredibly successful long-term group that crosses from the Science Fiction fan realm into the Anime Science Fiction realm. Robotech has maintained a loyal fan base over the last 20 years through TV syndication, the release of toys, comic books, novels, role playing games, home videos and next-generation console games. Harmony Gold is currently producing a new series in the Robotech Universe.
Join us as SFM and Cascadia Con collaborates to feature highlights of Robotech anime and the latest information on the upcoming sequal Robotech: The Shadow Chronicles. On hand at the presentation will be some of the top names from Harmony Gold. At the end of the show, Harmony Gold, as the producers of Robotech, will be awarded with a special plaque for their 20 years of Science Fiction Anime. Seating is expected to be very limited with heavy attendance, so we recommend that attending fans arrive early.
Science fiction museum summer offerings
FOR KIDS –
Living Books
Parents – bring your kids to SFM this summer and watch characters from classic science fiction stories come alive as actors dressed as fictional characters do dramatic readings from portions of novels and short fiction that will entertain children of all ages. Check our website for dates and times.
Create your own alien
Parents – families who visit SFM this summer will enjoy hands-on Sci Fi Summer Art Stations. Kids from 5 – 12 will enjoy creating their own aliens, robots, or alien landscapes with our sci fi art teacher. Check our website for dates and times.
Stay tune to our website for more details: sfhomeworld.org